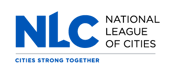 Build a stronger

tomorrow

with
data-driven

decisions now

.
We're helping city leaders solve their greatest challenges
in partnership with the National League of Cities (NLC).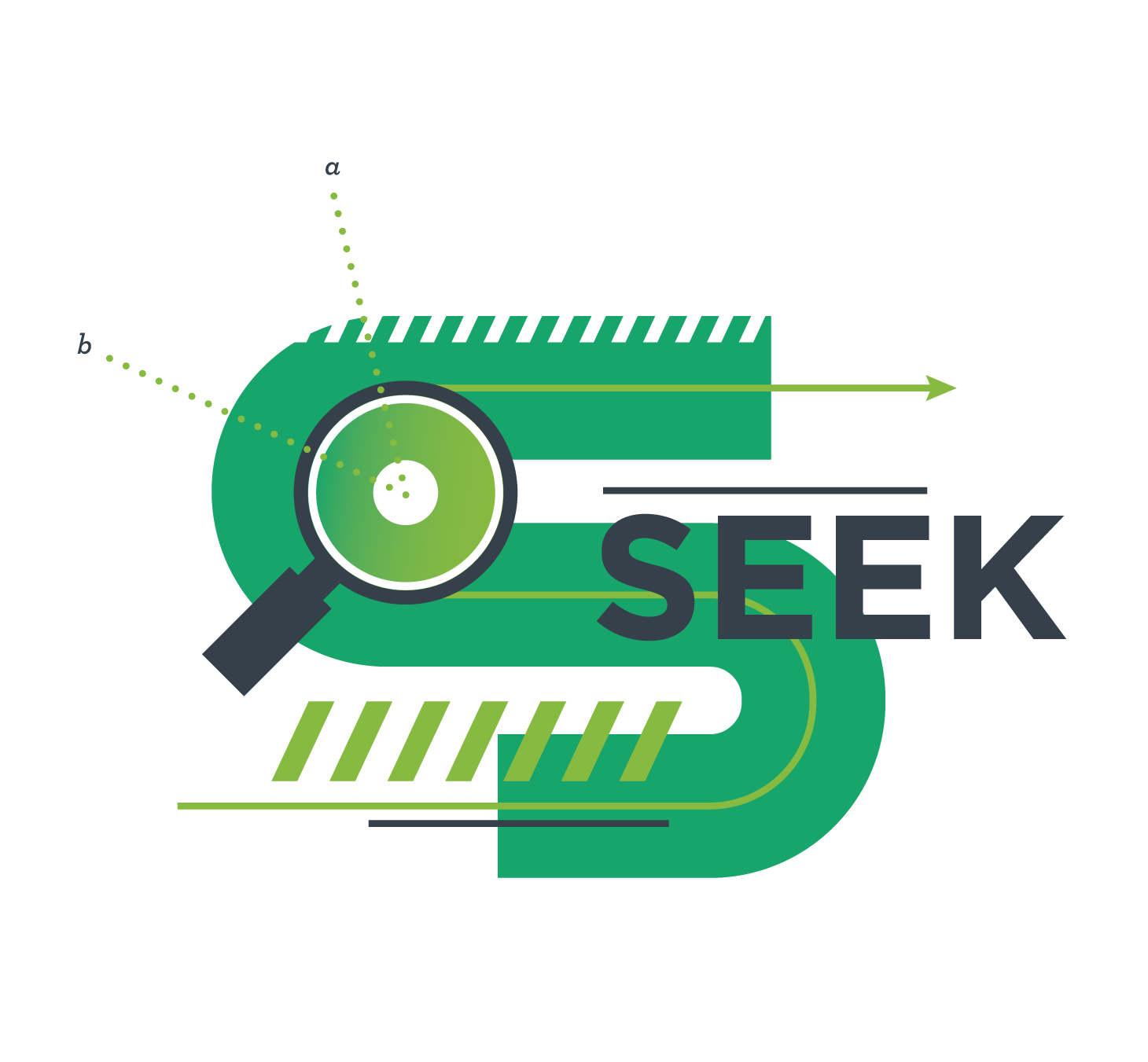 Together with the National League of Cities (NLC), mySidewalk is proud to announce Seek Cities: a data tool for cities that gives local government leaders access to critical, accurate data about their communities.
As part of this partnership, NLC members will receive a 30-day free access period to Seek Cities, enabling you to do achieve goals such as: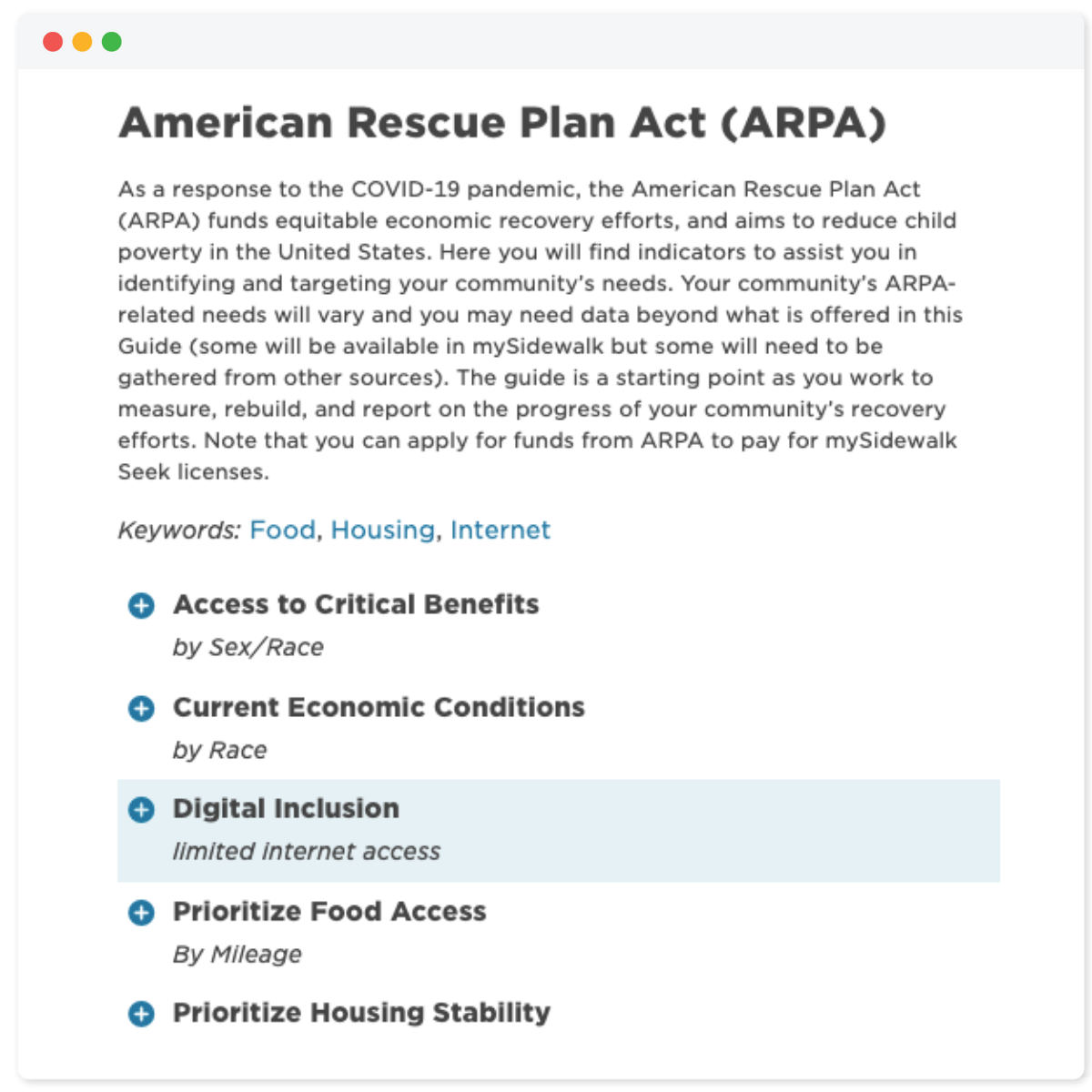 Win funding with access to required data.
Seek Cities

eliminates the wait time between question and answer

about your community. With a unified library of your city's data from 40+ trusted sources, you can access data for every neighborhood, city council district, zip code, and 13 other levels of geography to support community conversations, grant applications, and more.
Allocate aid funds equitable and efficiently.
Creating equitable outcomes means local leaders need

metrics that reflect the complexities of their communities

. Seek Cities provides demographic, housing market, social determinants of health, and other critical to bring quantitative backing to consequential decisions.

Build healthier and more resilient communities.
Seek Cities offers expertly curated data guides to help you get started with your analysis, so you can move to action quickly. mySidewalk's Guides have even been recognized by the US Census in the 2021 Open Data for Good Grand Challenge.
Helping cities, towns, and villages solve community challenges with data.
2022 Webinar Series
Learn how leaders like you are making decisions with community data.
---
The National League of Cities and mySidewalk are excited to announce a series of six inspiring conversations focused on addressing community challenges, such as equitable federal funding, housing, the economy, climate risk and resiliency.
City innovators will tell a story about a challenge their community once faced and share how they used data to successfully solve the problem.
September 29th, 2022 |

1:00 - 1:45 PM CST
---
Details to Follow
Please check back for details on the topic and guest speakers.

Unlock the Power of Community Data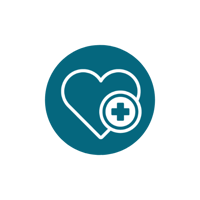 |

Healthy Outcomes
April 28 -

View Recording



Improving resident health and how to address vaccine hesitancy.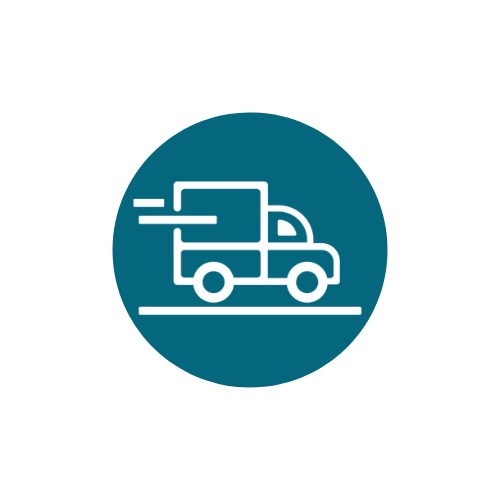 |

Equitable Entrepreneurship


July 28

-

View Recording



Build inclusive communities through equitable entrepreneurship.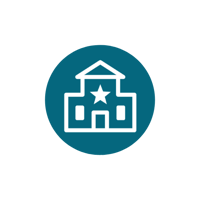 |

Affordable Housing
March 24 - View Recording

Building more affordable housing where it's most needed.
About mySidewalk
Data democratization is at the heart of mySidewalk. We believe every organization has a right to accurate, timely, and relevant data about the places they live and the people they serve. Our suite of products breaks down the barriers to harnessing and leveraging this data, allowing users of all backgrounds to amplify their stories.

Learn more at mysidewalk.com.
About the National League of Cities
Working with more than 2,000 cities across America, the National League of Cities (NLC) is on a mission to strengthen local leadership, influence federal policy and drive innovative solutions. The organization includes village, town and city leaders who are dedicated to improving the quality of life for current and future generations.

To learn more, visit nlc.org.