Your next community data storyteller is here to help.
With clean, ready-to-use community data and expert storytelling, mySidewalk is ready to launch your community's next data story.
Take
the chance to tell a stronger story.
Transform the way you serve communities and put powerful stories in your audience's hands.
Press, mySidewalk's analytics platform, focuses on the indicators most important to your work and is designed to make it easy for everyone to understand what they mean.


Build better assessments and plans. Impact real change.
You can tell incredible stories about the health of your community with the right tools and information in hand—and the right partners in place.
mySidewalk has helped hundreds of organizations across the country use Press to create beautiful and dynamic assessments and plans, track performance and impact, and understand community unlike anywhere else.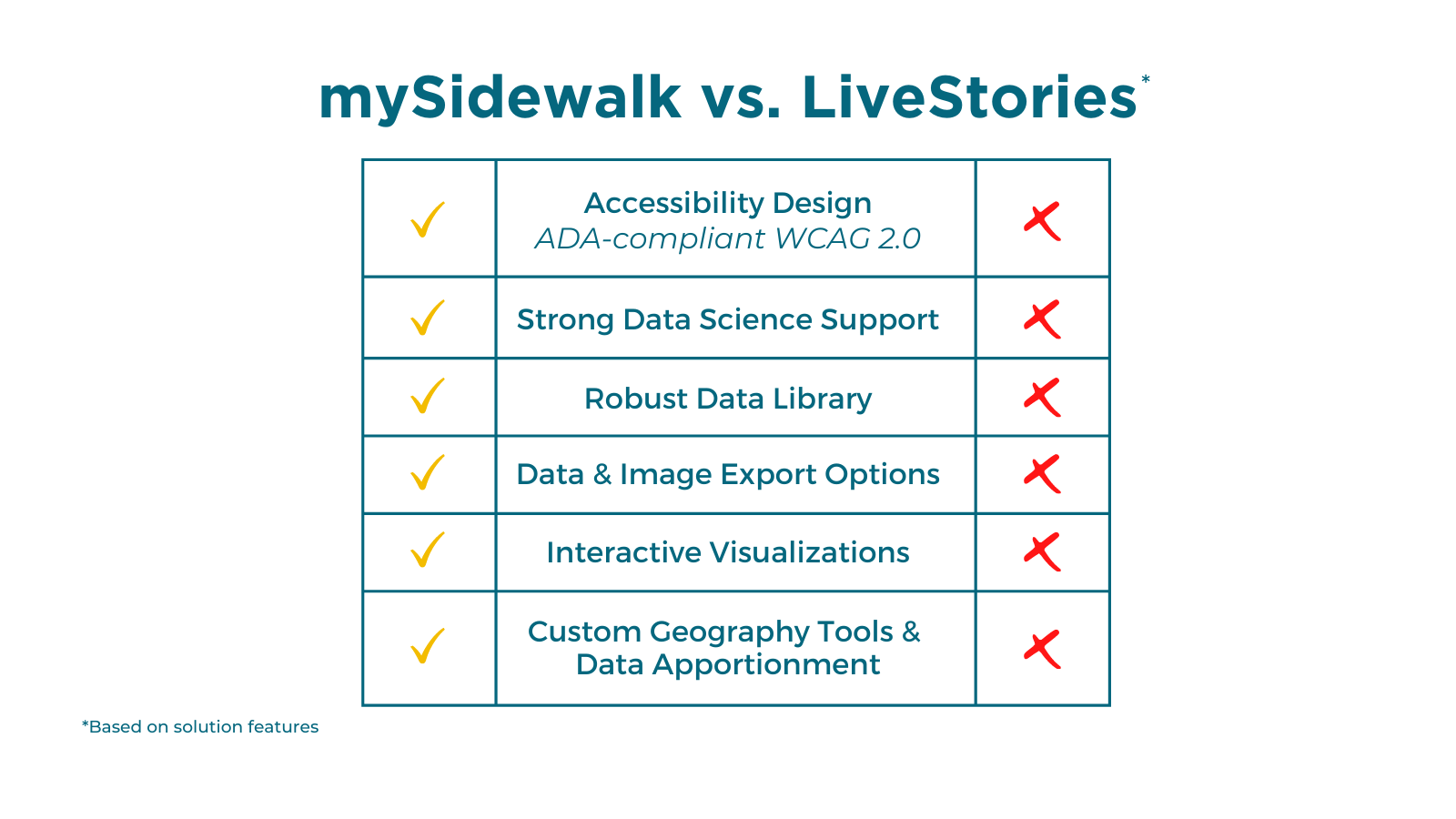 Let's get started!
mySidewalk is ready to meet you where you are with flexible data storytelling packages designed to meet your community's needs and budget. No matter what, we're ready to help you share whatever story your community has to tell.
Get in touch with our team to learn more and schedule a free demo of mySidewalk Press.